Ventilating Residential Apartments
Why is there a need?
In 2017 the population of the UK was an estimated 66 million – its largest ever. With this, one issue which arises is the increase in dwelling conditions, mostly in already densely populated areas and inner city developments, causing an increase in student accommodation and high rise apartments particularly in built up areas next to motorways, heavy polluted traffic areas and train lines. Overheating in dwellings is something which gets overlooked in the design of new buildings and does not yet have its own set of regulations. In 2017, CIBSE introduced document 'TM59' which researched the overheating in homes risk factors. It highlighted many reasons as to how many new home designs contribute to overheating such as inadequate natural ventilation strategies or mechanical ventilation systems that cannot deliver the intended air change rates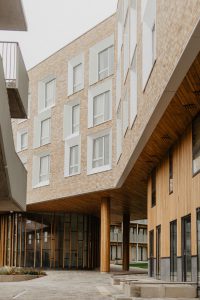 North West Cambridge lot 3
What happens when the residents want fresh air or some relief from the overheating in increasing temperatures, yet feel they cannot open their windows due to pollution and noise, should their health and wellbeing and those of their families suffer as a result? Impacts can range from stress, sleep deprivation and even early death in some vulnerable cases.
In 2018, the Association of Noise Consultants (ANC) published their first draft of the 'AVO' guide marking steps towards assessment of internal environmental conditions in residential apartments and the design challenges it faces, and highlighting this is becoming a real and increasingly worrying issue.
How could we help?
It is found that many factors can influence overheating, such as occupancy patterns, orientation of building and ventilation scheme. As our technical knowledge is in Natural Ventilation we were approached by Acousticians in relation to this subject, and how we could utilise our ventilation knowledge and expand this into Residential apartments. By providing early analysis of overheating risks we can assist in the ventilation design method and producing a ventilation strategy. This has led to us developing a set of unique ventilation units especially for Residential apartments, with or without fan boost to provide from 15-50dB Rw attenuation in the open position.
Each unit is tailored to suit the criteria of the individual project and specific to its design principles.  We vary the attenuation and the free area and approach we adopt, based on the building height, its location and orientation i.e. south, east, north, west, space available and cost rather than all units being identical. This provides a large cost saving to the project by not over engineering less sensitive areas whilst providing guaranteed performance to match specification, whilst maintaining a comfortable, healthy living environment for its occupants with minimal annual running costs.
All of our units have been developed in house in our factory in Birmingham and have been independently tested and verified at Sound Research Laboratories in Sudbury and we have a vast library of test data available to support the effectiveness of our units and acoustic performance.
Our designs can incorporate innovative internal and external façade designs to enhance the look of the finished product and offer a pleasing aesthetic look to the external world.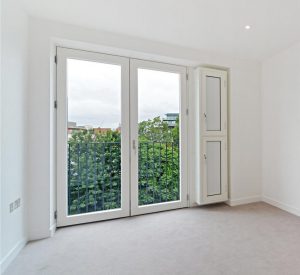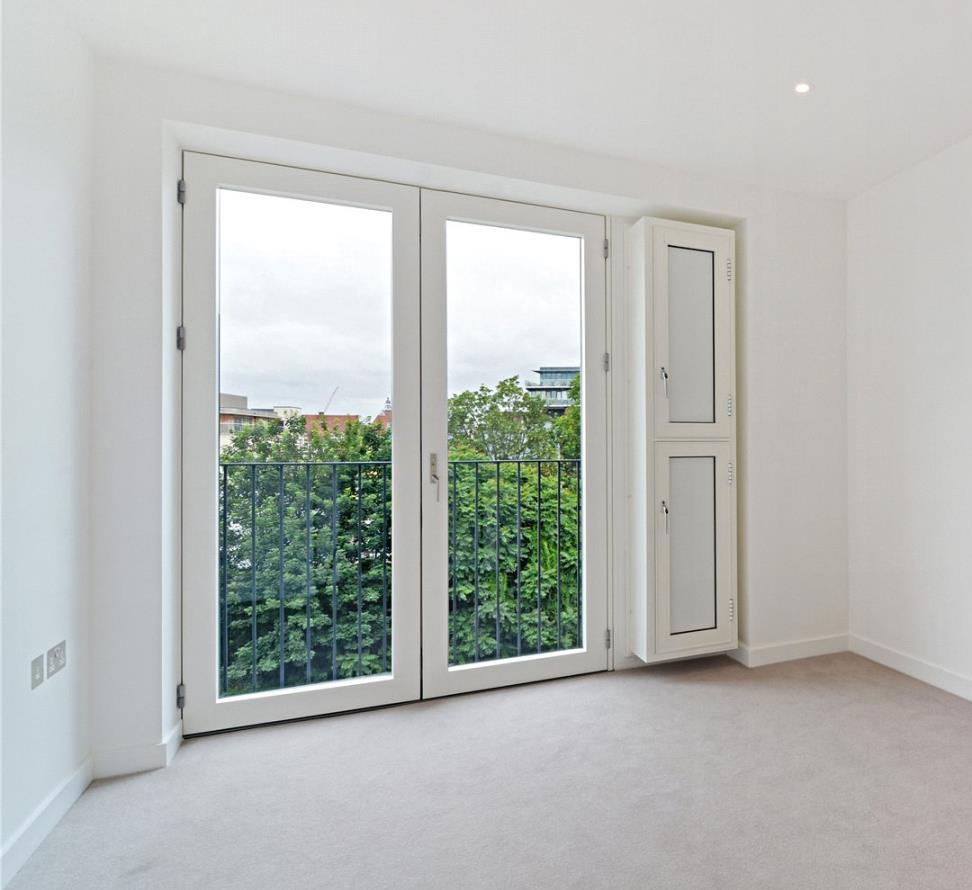 Clapham Junction, Peabody Estates, London
The future
The UK population is projected to continue growing, reaching almost 73 million by 2041, we can only envisage the increase in the need for more high-rise apartments to accommodate this.  More worryingly the Committee on Climate Change has estimated that mortality rates arising from overheating could rise to 7000 per year by the 2050s.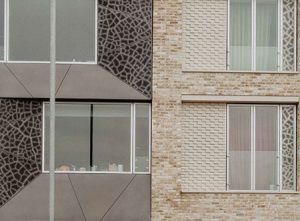 North West Cambridge, lot 5
By working with the Architects and Acousticians in the early stages of these projects, we can standardise the assessment method to limit overheating risks. We can offer a first-hand solution to these issues and ensure future residents have a happy healthy living environment for themselves and their families.
Please get in touch if you would like to know more and how we could assist you with your project.