What are Building Regulations?
The Building Regulations are essential for any building to ensure safety and ensure your buildings meet the standards to enhance comfortability. The majority of building projects in England & Wales must comply with these regulations and requirements.
The Building Regulations are supported by Approved Documents, which give detailed guidance on how to comply with different parts of the regulations.
Most Recent Building Regulation Changes for Residential Developments
One of the more recent changes to the Building Regulations which affects residential buildings is to improve fire safety. Specifically, the spread of fire over the exterior of a building. This introduced a requirement in Approved Document B (Fire Safety) which states all materials used on the external facade must be 'non-combustible'. This means that these materials must achieve European Class A1 or A2-s1,d0 for combustibility. This change was introduced in 2018, the aim was to stop the use of combustible acoustic and thermal cladding which allowed the fire to spread over the surface of a building.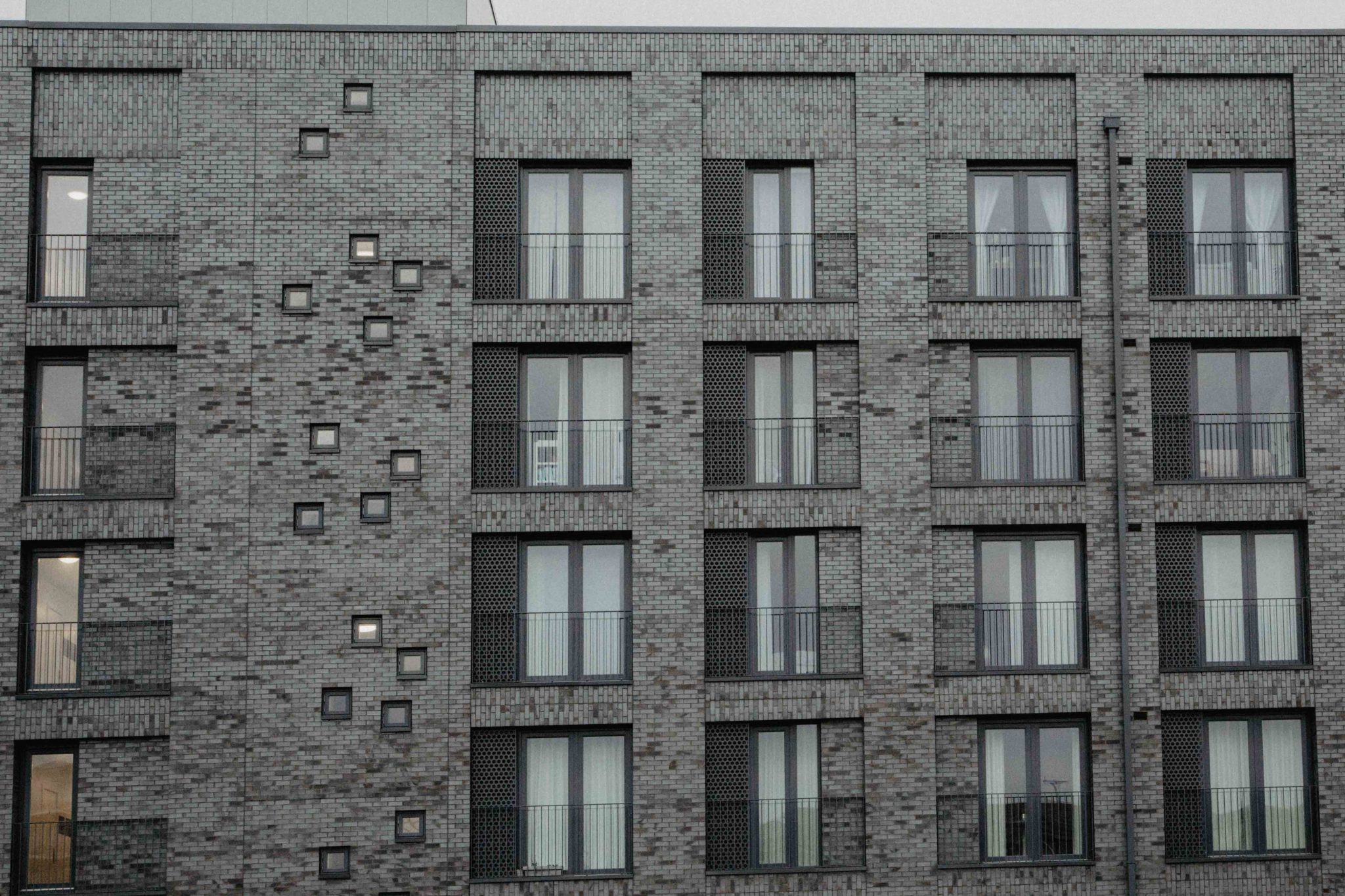 Future Building Regulations Affecting Residential Developments
The UK was recently one of the first major economies to pass a law that it must reduce all greenhouse gas emissions to net-zero by 2050. This means that UK Building Regulations must be amended to support these efforts and make a new building work more energy efficient. In 2021, consultation versions were presented for changes to Approved Documents L & F as well as a new Approved Document: X.
Approved Document L (Conservation of Fuel & Power)

Changes to limit the heat loss from a building, this would mean that less energy would be required for heating.

Specific targets for the 'u-values' of external components are included. This is a value for the thermal insulation performance which is calculated according to the guidance in BR443.

Targets for air permeability are also specified to ensure that a building is air tight and heat isn't lost through gaps and cracks in the building fabric.
Approved Document F (Ventilation)

Guidance for background natural ventilators, these provide air changes to improve air quality without the use of mechanical ventilation which requires constant energy.

The London Plan already prioritises natural ventilation for residential building in London due to its low energy emissions.
Approved Document X (Overheating)

A new approved document to outline the standards for removing excess heat from a building. As the climate is getting hotter and buildings are becoming more insulated, risk of overheating is increasing.

Guidance is given for purge ventilation and the reduction of solar heat gains. A common solution is to open a window, however, external noise is often a problem.
These changes amongst others are aiming to form the 'Future Homes Standard' which will ensure new homes achieve world-leading levels of energy efficiency by 2025.
Ways in which TEK Aims to Deal with Future Building Regulations Affecting Residential Development
TEK has provided ventilation solutions across the UK for a range of architectural and construction projects over the decades. The company has also invested in knowledge regarding natural ventilation, which has allowed them to meet the building regulation standards by keeping residential buildings well ventilated, reducing the external noise and energy emissions.
TEK natural ventilation solutions are non-combustible and use materials that achieve European Class A1 or A2-s1,d0. This means that they are currently safe to use on the external facade of a residential building and won't contribute to the spread of fire.
Future residential buildings will benefit more from TEK natural ventilation over open windows or mechanical ventilation. This is because noise requirements are often not met when windows are opened and mechanical ventilation requires significantly more energy. TEK ensure that internal noise levels are met in each room while also providing background and overheating ventilation with very low energy consumption.
When closed, TEK natural ventilation also achieves high 'u-values' ensuring that heat loss is minimised and airtightness is maintained. This reduces the energy consumption which would be required to constantly heat a building.
These features and more ensure that TEK products are compliant with the current building regulations, continue to develop with recent changes and are ready to improve future homes across the UK.