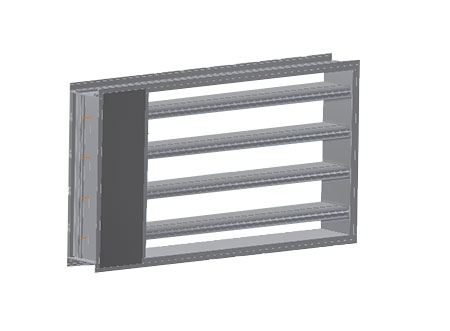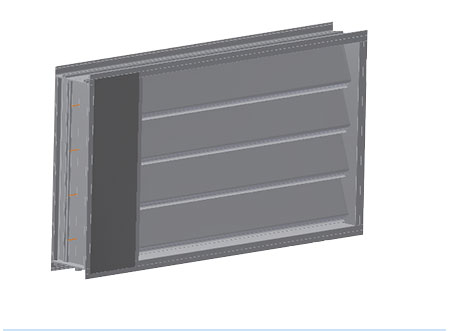 TEK's new insulated and thermally broken damper launched in November 2018 has class leading performance independently verified.
Attention to detail has provided the following specification and performance.
Free area open 74%
Duty 800 l/s/ m² (@1pa)
K factor intake 2.57 exhaust
Air tightness closed QN50 = 0.79m³/H*M
'U' value <1 w/m²k
Class A till v = 1.5m/s when fitted with TEK EL50 louvre
Fire resistance blade VO(flame retardant) in accordance with UL94 m1-nfp92-501
Acoustic data in open position 13dnew and closed position 32dnew
Material frame aluminium powder coated black (60-80 microns)
Blade black PVC
Dampers can be factory fitted with a choice of modulating or open/close electric motors, or hand operated handle.
Can be manufactured to any size via multiple panels.
Single damper in one piece up to 1500 x 1500.
Multiple dampers with mounting frames.
Tek dampers are at the heart of our Natural Ventilation range and this new design provides lower 'U' values with enhanced shut off and higher acoustic performance when shut.  All independently tested and verified.
Finish black.