The new TEK Ltd
Since TEK Ltd began all the way back in 1978, we've been at the forefront of pioneering ventilation and acoustic solutions across the country. Having accumulated lots of large scale projects and bespoke designs over the years, our techniques and product offering has continued to evolve with the needs of our clients.
However, we have a confession to make…
With our heads so focused on innovating our products, we may have left our brand behind a little. If you're reading this and picturing our old logo and website, then you'll probably know what we mean!

So towards the end of last year, we decided to put the wheels in motion to make sure we went into 2019 with a refreshed look and feel that would finally match up to the quality of our service.
With the help of addmustard, a digital marketing agency based in Brighton, we set out to get under the bonnet of TEK as a business and really harness the values we hold dear, the attributes that make our service run so well and most importantly, what you – our clients – think of us and the improvements that you'd like to see.
We discovered some really interesting insights that gave us an opportunity to see our brand from the outside in. Whilst we realised that our clients appreciate our flexibility, attentive approach and our ability to create bespoke designs, we also learnt how important a detailed, easy-to-navigate website is for displaying our products and celebrating the service we provide.
We took all of these learnings and used them to help guide our decisions with the design of our new logo which now has a more modern, established and relevant feel. As well as helping us choose a website design that would become our new shop window.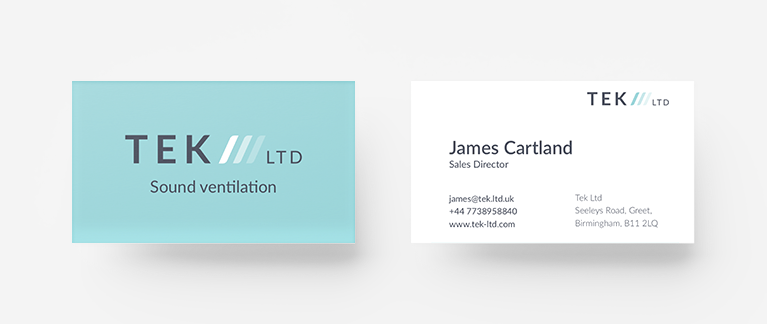 If we say so ourselves, we're really impressed with our new look and website – TEK has been given a new lease of life, and we're proud to finally see all of our products, designs and previous projects on display for both our valued and prospective clients to see.
Completing this rebrand has been a huge but vital step for the business so we hope you love it as much as we do!
We'd love to hear your feedback so please feel free to share your thoughts by emailing lorraine@tek.ltd.uk
Keep an eye out for our next blog post!!